"Whoever is generous to the poor lends to the lord, and he will repay him for his deed."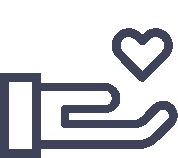 Federal Way Mission Church is planning a mission trip to Costa Rica!
Part of what we want to do on this mission trip is to bless the area we are serving with a financial donation. The goal of Project Compassion is to raise $10,000 by June 18, 2017 solely for this purpose. We hope to meet this goal through various little projects such as car washes, bake sales, concerts, and much more. The $10,000 of profit will NOT be used for missionary airfare, supplies, or anything else! Our goal is for our hearts to go out to people quite literally, which in Greek is 'splagchnizomai', to be moved with compassion.
When the Lord saw her, he had compassion on her Luke 7:13